One website. Many devices.
Every website built by Wave 105′s creative team is fully responsive, meaning it will be just as at home on a 3″ phone screen as it is on a 50″ HD TV, or anywhere in between.
Designed by us.
The creative team at Wave 105 work with you every step of the way to ensure that your new website fully reflects your brand image. Every site we build is bespoke, complete with your choice of fonts and colours.

Easily to edit pages.
The great thing about our sites is that you can update them yourself, whenever you want. It's as easy as listing an item on eBay or changing your profile picture on Facebook.

Your logo. Your colours.
Even our most basic package includes full customisation to your bespoke brand colours and logos, and a wide choice of fonts too.

Fully responsive.
By 'fully responsive', what we essentially mean is that your new website, much like this demo site, will re-shape itself organically to fit it's surroundings, making for a silky-smooth user experience, even on phones and tablets!

It's all in the cloud.
All our responsive websites are truly cloud-based, meaning that you don't have to worry if your computer breaks. The whole site lives in the cloud.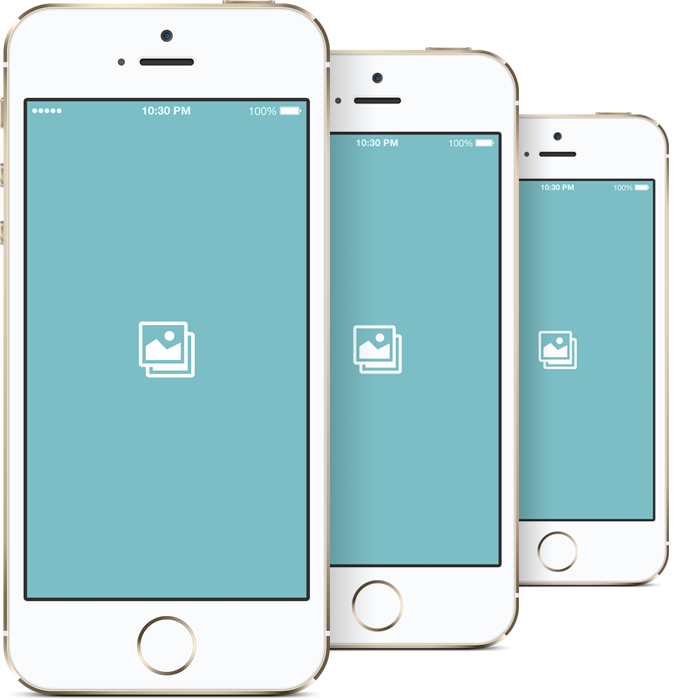 A true cross-platform, cross-device website…
Rather than having a separate website for mobile devices, often at great additional cost, with responsive technology you just need the one site that works everywhere.
Recent insight into the browsing habits of over 3000 Wave 105 listeners shows that more and more people are using modern browsers and mobile technology to surf the web these days. Over a third of all traffic to one of our websites was via phones and tablets, with an additional 48% of users choosing modern browsers like Google Chrome to browse the web.
Our sites look stunning on full-size computer screens, and come to life with animated graphics, motion backgrounds and sliding text. Open them on a 10 year old Windows XP machine on Internet Explorer 5 though, and they'll still work just fine. All text and images remain visible and well formatted, just with fewer cool effects. Likewise, our sites work perfectly on all major smartphones, including those powered by Android, iOS, Windows Mobile and Blackberry 10.
People using iPads & Tablets

15%

People using Chrome or Firefox on a PC or Mac

48%

People using Internet Explorer on a PC

11%

People using Mobile Phone browsers

22%

People using Other Browsers

4%
Meet the team…
Wave 105′s Creative team have a proven track record…
You can update your site whenever you like…
All our website packages include full CMS (content management system) access for you to update text, images and more when you need to. If you want your own blog, just ask. We can even set you up with a WordPress-based website for industry-leading blogability!
---
Get in touch today…
If you like the look of what you see, contact us now to arrange a free, no-obligation consultation.
Call Wave 105′s Multimedia Solutions team on 01489 48 10 68 or drop us a line.